Once upon a time there lived a lettering artist who had a huge love for typography, design and illustration and sign painting. She spent her time finding humor or meaning in everyday stuff.  
This is her story….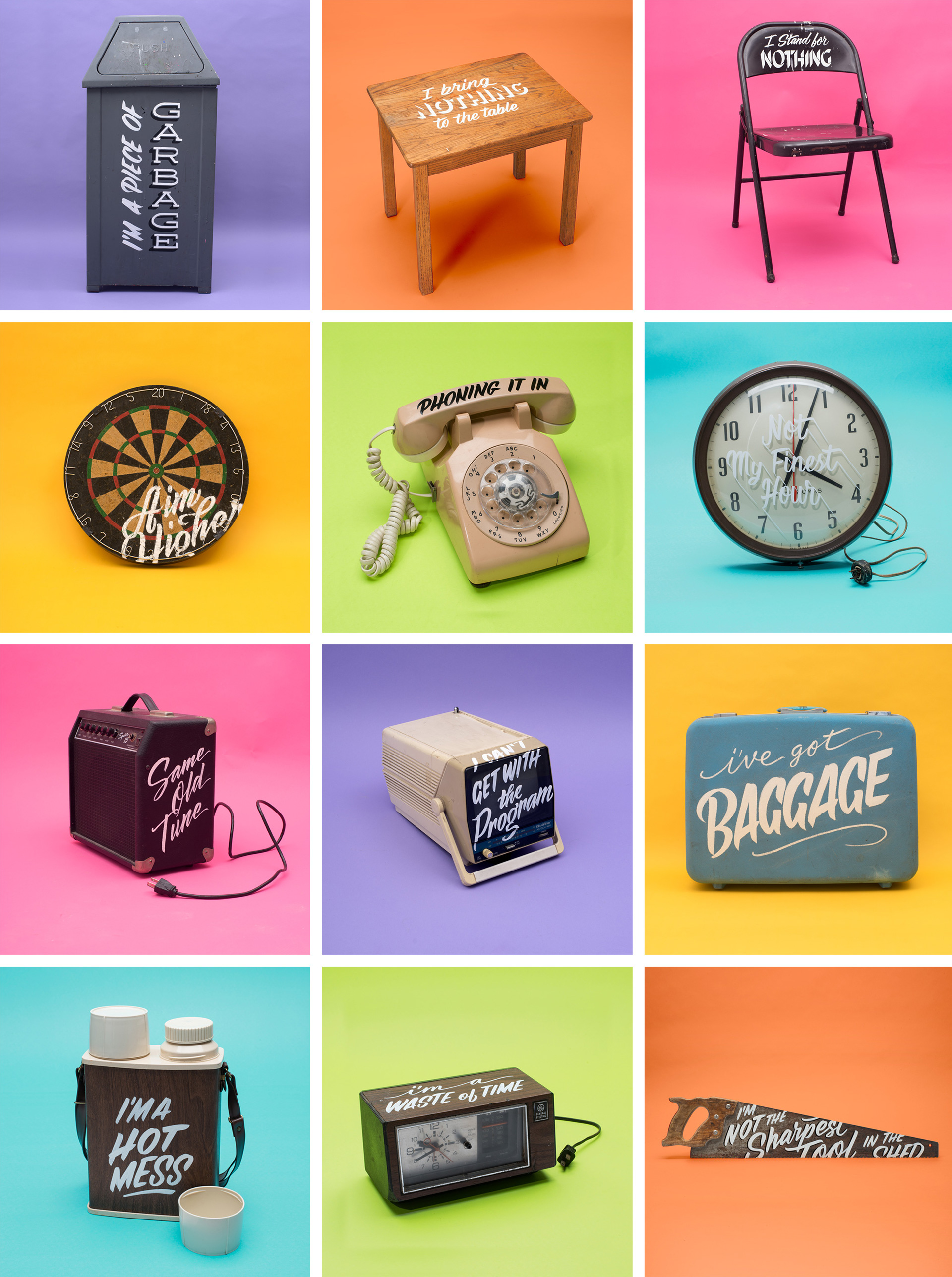 Check out the full series, I'm a Piece of Garbage, 
made up of items dragged in from the trash and painted with self deprecating phrases.